When a child is preparing to go off to college in another state, you'll need to transport their car to campus since you'll never let them leave home alone for the first time; you'll drive in between tears.
In another scenario, you might have a classic car for which you found some original parts and want to have these installed, but the shop is in another state. Of course, you won't drive this car that far, so it must be shipped.
Numerous reasons exist why it's wise to transport a car using professional shipment; the priority is ensuring the company is of high quality with competitive rates and sufficient options to suit your particular car shipping needs.
Let's look at the reasons you should consider the choice of transport if you'll be leaving your state.
Reasons To Consider Car Transport When Leaving One State for Another
Professional San Francisco auto shipping can be a lifesaver in numerous situations, like parents who want to see their kid off to college instead of driving themself.
The child will need their vehicle while living at school, so the solution is to have it shipped to arrive around the same time to avoid transportation issues.
In order to ensure that the plans go smoothly, it's wise to work with a reputable, quality auto transport company offering expedited services, an enclosed carrier for extra protection, and door-to-door drop-off. Hence, it arrives on campus safely with no damage and promptly.
These extras will cost more, but they provide peace of mind. Why should you consider the protection of a car transport service when leaving the state? Follow along.
· Multiple vehicles 
When moving to another state, especially with young children, the entire family usually prefers to travel as a group. Nowadays, many two-parent households have two cars for convenience, particularly when they have kids.
If you'll be traveling to the next state as a family, likely by plane, you'll have two cars that need to be transported. You would have had to ship at least one, but with small children, the preference is to have both parents with the kids.
There's always the slightest possibility with some car shipment companies you could get a discount for having two autos to be transported. That's a genuine question to ask when consulting with the services. Go here for essential tips when shipping your car to another state.
· Affordable 
Many people believe that driving their car from one state to the next or even further would be less expensive than having a car company transport the vehicle.
The reality of that situation is vastly different from what they imagine, considering the hotel stays, dining out, fuel costs, potential obstacles along the way, not to mention the mileage and wear and tear on the auto.
The stress of the situation is likely enough without having to endure a road trip on top of the logistics surrounding the event. It could be you're trying to deal with moving to another state.
Being able to check off driving to the new location would be a huge load off, albeit know that your vehicle is in good hands and will arrive soon after you do.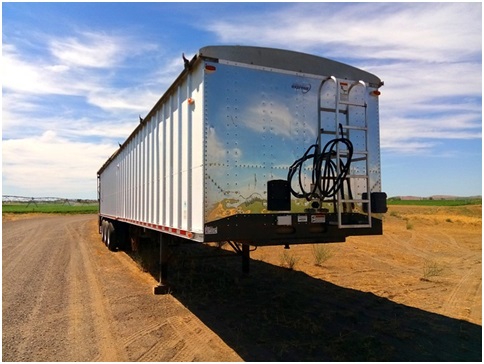 · Auto safety 
The interstate highways throughout the country are among the nation's most dangerous. The auto carriers transporting the vehicles are operated by drivers with extensive defensive driver's training and experience, allowing exceptional skill in avoiding potential accidents.
Regardless of the carrier chosen, autos are kept as safe and secure as possible in every circumstance and under any conditions. The open carrier means the bed is exposed to elements, weather, birds, passing debris, and on. The enclosed carrier keeps the vehicle inside with no exposure for more security.
In either situation, cars don't register miles or experience the wear and tear of being driven to another state. When driven, there's a greater exposure to the possibility of accidents or breakdowns with extensive and expensive repair work.
Final Thought
Once you and your vehicle arrive in the new state, you'll have the chore of getting your car situated there. That means a trip to the DMV to get it registered and appropriately tagged.
With the fortune of technology, many steps can be handled online, but you'll need to check with your new state to find out what to do in person and online.
The good thing is if you do need to go to the DMV, much of the paperwork you have with you from the car transport transaction is necessary for title and registration changes, so you'll be all set. Getting documents together is somewhat of a hassle, but you'll be glad you have them.