Introduction
Music has the remarkable ability to stir emotions, inspire creativity, and accompany us through life's journeys. In today's digital age, smartphones serve as our pocket-sized jukeboxes, providing instant access to an extensive library of tunes. To enhance our music-listening experience, Android users are blessed with a multitude of music player apps, each offering its unique set of features. In this essay, we will embark on a quest to discover the best Android music player, exploring the key attributes that make it stand out in the crowded landscape of music apps.
The Quest for the Best
The world of Android music players is vast, featuring both well-known names and hidden gems. As we embark on our quest for the best, we will consider a few essential attributes that distinguish the top contenders:
User Interface: An intuitive and visually appealing interface is paramount. Navigating through your music library should be a seamless and enjoyable experience.
Sound Quality: Superior sound quality is a non-negotiable criterion. The best Android music player should offer features like equalizers, presets, and support for high-resolution audio formats to ensure an immersive listening experience.
Library Management: Efficient library management is key. The app should organize and display your music collection neatly, making it easy to find and play your favorite tracks.
Customization: Personalization features like theme customization, background images, and the ability to create playlists are highly desirable.
Cross-Platform Compatibility: Syncing your music across various devices and platforms is essential for a seamless music-listening experience.
Additional Features: Extra features such as lyrics display, sleep timers and Chromecast support can elevate the overall user experience.
The Contenders
Now, let's take a closer look at some of the top contenders in the realm of Android music players:
Poweramp: Poweramp has long been a favorite among Android users for its robust feature set. It offers a 10-band equalizer, customizable themes, and support for a wide range of audio formats, including hi-res files. With its sleek and intuitive interface, it provides a delightful listening experience.
BlackPlayer EX: BlackPlayer EX stands out with its minimalist yet elegant design. It boasts a customizable interface, an excellent 5-band equalizer, and support for various audio formats. Users can also enjoy gapless playback and an embedded lyrics feature.
Neutron Music Player: Neutron is known for its uncompromising approach to sound quality. It features a 32/64-bit audio rendering engine, an advanced parametric equalizer, and support for various audio formats, including DSD. While its interface may not be the most user-friendly, audiophiles appreciate its focus on sonic excellence.
PlayerPro Music Player: PlayerPro combines an attractive and user-friendly interface with a robust set of features. It offers a 5-band equalizer, various audio effects, and support for various audio formats. Its real standout feature is its extensive customization options, allowing users to tailor the app to their preferences.
Musicolet: Musicolet is a lightweight yet powerful music player known for its simplicity and efficient library management. It offers a built-in equalizer, sleep timer, and support for various audio formats. It also stands out for its ad-free experience and offline capabilities.
Shuttle Music Player: Shuttle is a user-friendly music player with a beautiful material design interface. It offers features like a 6-band equalizer, gapless playback, and support for lyrics display. Users appreciate its simplicity and ease of use.
Pulsar Music Player: Pulsar is an aesthetically pleasing music player known for its clean and intuitive interface. It offers a 5-band equalizer, gapless playback, and support for various audio formats. Users enjoy its attention to detail and ease of navigation.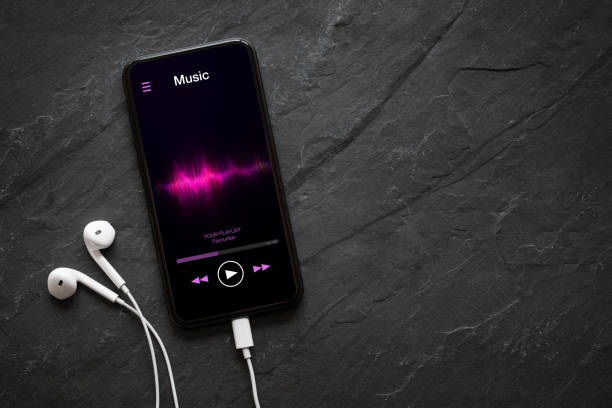 The Best Android Music Player: A Personal Choice
Determining the absolute best Android music player is a highly subjective endeavor. The "best" player depends on individual preferences and priorities. Some users prioritize sound quality above all else and may lean toward Neutron Music Player, while others value a user-friendly interface and customization options, making PlayerPro or Poweramp their preferred choice.
For those seeking a balance of features and usability, Poweramp often emerges as a top contender. Its feature-rich interface, excellent sound quality, and extensive customization options make it a favorite among Android users. With its regular updates and commitment to enhancing the user experience, Poweramp continues to evolve and impress.
Conclusion
The search for the best Android music player is akin to selecting the perfect instrument for a melodic journey. Each player offers its unique harmony of features, catering to the diverse preferences of music enthusiasts. Whether you prioritize sound quality, customization, or a user-friendly interface, an Android music player is waiting to strike the perfect chord with you.
Ultimately, the best Android music player is a personal choice, guided by your tastes and requirements. Whichever player you choose, remember that the ultimate goal is to immerse yourself in the world of music and enjoy the melodies that accompany your life's soundtrack.